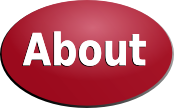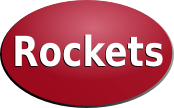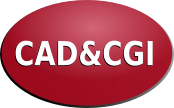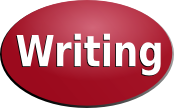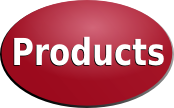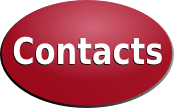 Amanda Palmer and the Grand Theft Orchestra!
To follow Amanda Palmer makes you feel like you are on the inside of a special community, and certainly helps confirm your twitter feed is still working. The 36 year old Bostonian singer, piano slayer and fervent ukuleleist is not a household name (that's not one of her aims); but has built up a large and dedicated community of fans and listeners through a constant, and genuine, interaction, both live and through social media. Now with the highest subscribed art based Kickstarter behind her, $1.2 million and 25000 supporters, she is leading the way in a new model of direct-to-audience music creation.

Palmer's career started in theatre and as a street performer, including as a living statue at the Edinburgh Festival, where she has returned this year for a one-off show with her husband Neil Gaiman (yes that one). But in 2000 she formed a punk duo called the Dresden Dolls with drummer Brian Vigilione; they established a cult following and a place in the music industry, producing 3 albums before moving onto solo projects in 2008. As Palmer produced her solo album she became increasingly frustrated with the restrictions of the music industry, even recording a song "Please drop me" in trying to discontinue her contract with Roadrunner Records. Eventually they did, and in 2012 she announced the formation of a new band the Grand Theft Orchestra, and a new way of transmitting music.

Traditionally artists are signed to a record label who manages everything from recording the album through to music sales. This was the only option when music was distributed by something as substantial as a record; but now digital media is effectively free to distribute it has opened many more options. Palmer has already been using the Creative Commons licence for her music, making it free to download from her site with an optional purchase fee. "Creative Commons acknowledges that the content is out there and there's no point putting a padlock on it, but gives people the chance to support the artist directly. It's a lot like street performance where you can trust in enough people to contribute to make a living."

Kickstarter has now provided Palmer with the tools to take this approach further; she self-financed the recording and production of the GTO album, and then pitched to Kickstarter for the funds to produce the CD, marketing, a large accompanying art book and run a tour. To do this she offered rewards ranging from a priority download of the completed album for $1 through to a photo shoot with the GTO for $10,000. One of the most successful rewards was the $5000 house party.

For this reward the band will come to your chosen venue, anywhere in the world, and run a show and party for you. Palmer is vehemently enthusiastic about these. "While we've had a few people purchase the party outright most have been community investments; someone has taken the lead and brought together a group of friends and fans to fund a party. There's no way a traditionally promoted $5000 show would be viable, this way it's a direct connection between the audience and the band." Palmer has been able to carry this approach forward, selling a percentage of the tour tickets direct from the GTO's website; so she has been able to work with her audience for funding, creating the related art, distributing the music and the live tour.

The final stage of crowd sourcing will come during the tour, when Palmer is hoping to source images and audio direct from the audience. In addition she is working with MIT media lab to produce effects and systems for the show; including fellow Kickstarters MakeyMakey that will hopefully turn volunteers into an instrument.

Already other acts are looking to follow GTO's example, although Palmer is clear it is not a shortcut. "You still need to go out and become part of a sweaty band, you need to do good work and you need to have a crowd to be able to crowdsource." In many ways direct-to-audience is the opposite of the X-Factor approach, where the music industry find just what they want, and put them straight into the centre of the machine; though Palmer's approach won't be for all artists it is a great opportunity for those willing to tackle it, and should drive the industry to provide a better deal for artists who wish to remain on the inside.